Professional Certificate in Commercial Arbitration
(Code: ITP03) (24 hours)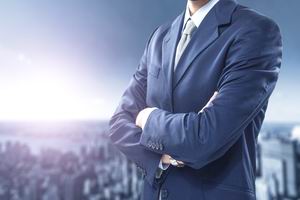 Arbitration is one of the most commonly used method in the resolution of commercial disputes. Commercial arbitration is essentially settling of disputes by referring them to a neutral person, an arbitrator, selected by the parties for a decision based on the evidence and arguments. International arbitration is a rapidly growing area of law and is increasingly being adopted around the world by states and international businesses as a method for resolving international commercial and investment disputes. The usefulness and significance of arbitration are demonstrated by its increasing use by the business community.
The efficiency of arbitration is dependent on the expert knowledge and experience of the arbitrators and the arbitrator's ability and fairness are the decisive elements in any arbitration.
The Professional Certificate in Commercial Arbitration provides knowledge and an appreciation of commercial arbitration and its role within the Indian legal system. It offers the participants the theory of arbitration law and practice, with emphasis on procedure of arbitration, both ad-hoc and institutional, drafting of arbitration agreements, framing of issues and making of arbitral awards. The program will also look at the art of making dispute resolution clauses appropriate to the parties' business needs and dispute resolution desires. The program provides a solid foundation for participants to become an Arbitrator and expertise to represent in Commercial Arbitration as an Arbitration Lawyer / Consultant. After successful completion, the participant will be eligible for empanelment as an IIAM Arbitrator, subject to the IIAM QAP and norms of enlistment. The program also enable the participant for accreditation under the APCAM (Asia Pacific Centre for Arbitration & Mediation) Accreditation norms. The Professional Certificate in Commercial Arbitration Program at IIAM, is conducted for 3 days (24 hours). But after the COVID-19 pandemic and travel restrictions, the program is also conducted online extending 4 days. For more details, mail to
training@arbitrationindia.com
Fee:
Rs. 25,000.00 (Indian participants) | US$ 410.00 (NRI participants & participants from SAARC Region) | US$ 460.00 (Foreign participants) + 18% GST
(Fee includes Training material) ♦ Payment may be made in favour of "Indian Institute of Arbitration & Mediation". ♦ For cancellation and refund policy, please refer the application form.