Commendations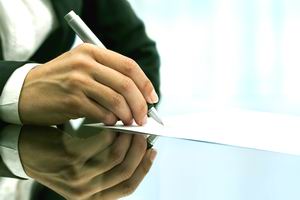 Mr. Justice M.N. Venkatachaliah
(Former Chief Justice of India)
IIAM has innovated an extremely effective idea of a decentralized, socially oriented and inexpensive Dispute Resolution Mechanism to serve the needs of the common people obviating their recourse to more expensive, embittering and protracted litigations in the courts of law. This will promote peace and harmony in the society. It will provide a quality of justice equal to or even better than in the formal dispute resolution system. I have great pleasure in commending to all institutions, particularly Corporates and other public spirited persons interested in the welfare of society, to participate in this exciting experiment of bringing justice between man and man in a society which is tending more and more towards strife and friction. For full text of the commendation,
click here

Mr. Justice K.G. Balakrishnan
(Chief Justice of India – while officially launching IIAM CMS on 17/01/2009)
I whole heartedly endorse the efforts of IIAM for promoting Alternative Dispute Resolution methods and for conducting specialized training and giving of certificates to qualified mediators. The credentials of the institution are further boosted by the presence of eminent jurists, experts and academicians in its Advisory Board and its international tie-ups. The thrust of Community Mediation Service is to promote reliance of mediation at the grass root level by way of local capacity building. This project is especially laudable since it seeks not only to provide mediation service but also to train individuals from the concerned local community as mediators. The larger interest is to provide access to cheap and reliable methods of dispute resolution. Community Mediation Services hold a lot of promise, wherein the central role of judicial officers could be meaningfully supplemented by skilled mediators and conciliators who are drawn from the same locality as the parties. If the Community Mediation Services being launched today prove to be successful, then they could provide a ready pool of mediators which could also assist civil courts in the future. For full text of the commendation,
click here
(Originally published in the website of the Supreme Court of India at http://www.supremecourtofindia.nic.in/speeches/speech2009.htm)

Mr. Justice Madan B. Lokur
(Judge, Supreme Court of India – during the launch function on 17/01/2009)
The idea of community mediation actually thrills me. It is a great idea. It must get the necessary encouragement that it deserves. It brings about peace and harmony within the society. There is a huge variety of disputes that can be referred to community mediation. It gives people in conflict an opportunity to take responsibility for resolution of their dispute and control of its outcome. Community Mediation Service can preserve the interest of the parties and society as well.

Mr. K. Parasaran
(Senior Advocate & Former Attorney General of India – during the launch function on 17/01/2009)
People have great confidence and faith in the institution of judiciary. Therefore there is a need for strengthening its hands, so that the confidence continues with the people. We have to find alternatives and Mediation is one method which is good. I am sure IIAM Community Mediation Service will be a great success.