IIAM Endorsement & Support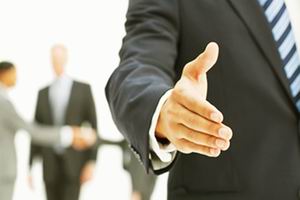 Want to start your profession as Mediator or Mediation Advocate with IIAM Affiliation?
IIAM is committed to promote the use of mediation and create enhanced credibility to the profession of mediators. If you are an accredited IIAM Mediator and have facility to conduct mediation in your office or have a Mediation Centre, you can start your professional mediation practice through IIAM Affiliation. The entire Administrative back up service will be given by IIAM through the
Peacegate App
. If you have a centre, it can be affiliated to IIAM or if you are a mediator and you have a space to conduct mediation, you can be an IIAM Approved Access Point. The Affiliated Mediation Centre (AMC) or the Approved Mediation Access Point (AMAP) and Mediator's profile will be integrated in the App for availing mediation service by users. You will have the IIAM virtual office assisting and guiding you on all mediations registered through the App. You can also become an online-mediator in the Peacegate App, whereby you enlarge your jurisdiction throughout India. By becoming affiliated with IIAM, the uniform IIAM mediation standard, quality and competency services and uniform complaint and grievance mechanisms, will apply to the process giving credibility to your mediation practice. As an IIAM Accredited Mediation Advocate, you have the option to enlarge the scope of your professional practice throughout India, by enlisting yourself as an Accredited Mediation Advocate under the Peacegate App, enabling disputing parties to identify the appropriate advocate to advise and represent them in mediations. You can also take leadership in establishing the
People's Mediation Centre (PMC)
in your locality and IIAM will provide administrative back-up service through the Peacegate App. If you are a trained mediator from a recognised institution, you can avail affiliation by applying under the
IIAM QAP
. The awarding of affiliation will be subject to quality standards prescribed by the relevant QAP. As a Certified Commercial Mediator or above, you will be eligible to become IIAM Reviewer. A Reviewer will act as a Mentor for junior mediators and will also be responsible for preparing the Feedback Digest of Mediators and for guiding them in any professional or ethical dilemmas. From among the Reviewers, the IIAM Mediator Disciplinary Committee is also formed, which will be responsible for the Mediators' Conduct Assessment, enquiring into complaints on violation of IIAM Mediators' Code of Professional Conduct by any Mediator.
Click here
for details to apply for IIAM Support.
Interested to have mutual co-operation with IIAM?
IIAM offers mutual co-operation with ADR institutions world-wide with a view to mutually assist and guide each other in the various fields of ADR and to help the members of the institutions for effectively resolving their dispute in either countries, to utilize the services of the panel of neutrals of either party in the case of international commercial disputes, to give mutual guidance, opinion or referral on any subject or law pertaining to ADR in their respective countries and to have mutual accreditation, training support and joint promotion. If you are a reputed ADR institution and like to have mutual co-operation with IIAM, please contact us.
Interested to use IIAM Platform?
IIAM's mission is to encourage effective and efficient use of ADR. The institution works to research, construct, and evaluate projects for the purpose of promoting dispute resolution and dispute management for evolving social justice. IIAM offers limited internships to bright students who look forward to build a career in ADR or specialize in ADR. The internship allows students to work on the basic fields of institutional arbitration & mediation, assist ADR work, conduct research work on arbitration, mediation, etc. For more details mail to
dir@arbitrationindia.com