Certificate in International Mediation Advocacy & Dispute Management
(Code: ITP06) (3 days)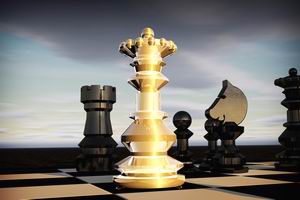 Mediation has developed into a mainstream dispute resolution process for commercial disputes. Business and commercial mediation has developed into a sophisticated form of managed negotiation, where the resolution has to satisfy the needs and interests of the parties and help to build great relationships. It has grown beyond the skills of the mediators alone.
In commercial mediation, the lawyer/consultant can play an active and useful role – he can assist his client throughout the process, by a problem-solving approach, usually in a collaborative and constructive manner, towards a consensus-building, satisfying and value-added outcome.
With the promulgation of the United Nations Convention on International Settlement Agreements Resulting from Mediation (also known as the Singapore Convention), mediation has become the foremost option in resolving international business disputes. India has also joined the Convention as a signatory along with 55 other countries. Law firms and General Counsels can overlook mediation only at their peril. Mediation Advocacy/Consultancy Division has become the new global trend.
The changing role of a lawyer/consultant as a dispute resolution specialist, bringing in specialist representation in mediation has raised the standard, credibility and acceptance of mediation. Mediation Advocacy is becoming popular as a global profession, where the jurisdiction to practice is beyond boundaries and a comprehensive professional exposure to mediation advocacy is considered necessary to engage in a specialized and high-quality corporate law practice. The skill of mediation advocate/ consultant is totally different from that of a Mediator. The competency of the mediation advocate/consultant is a specialized professional skill which is a crucial factor in securing the best possible outcomes for a client in mediation. The Certificate in International Mediation Advocacy & Dispute Management, is a 3-day program jointly conducted by IIAM and SCMA London (Standards and Competencies in Mediation Advocacy). The program offers the opportunity to learn what is necessary to become a skilled mediation advocate/consultant. Experienced and highly knowledgeable national and international trainers, including APCAM and IMI Certified Mediators Andrew Goodman, Anil Xavier and Iram Majid, introduce you to the theory and concepts that form the basis of mediation advocacy practice and dispute management. The course provides participants with the opportunity to practice this structured dispute resolution process through a series of interactive presentations, role play simulations, real life case studies and discussion groups. The training merges highly interactive, skill-based courses in negotiation and mediation. It covers the role of the lawyer in the pre-mediation, mediation and post-mediation processes and professional and technical skills required for advising and representing clients in mediation and related dispute resolution processes. The training also gives emphasis on the code and ethical standards of mediation. Due to the present pandemic related restrictions, the program is conducted online extending 3 days.
Key learning objectives will include:
♦ Promoting mediation advocacy as an essential tool in legal practice;
♦ Preparing for cross-border, multi-national or multi-party mediation and cross-cultural approaches to mediating outside your jurisdiction;
♦ Preparing for mediation – Identifying risk and reward in mediation and tips to meet client need and options for client gain;
♦ Managing Disputes through Mediation Advocacy and deriving significant fee income from professional practice. On successful completion of the Program, the candidate will be eligible to be accredited as an IIAM Accredited Mediation Advocate under the relevant Qualifying Assessment Program. For enabling disputing parties to identify the appropriate advocate/advisor to advise and represent them in mediations, they would be enlisted under the
PeaceGate App
, subject to the norms of enlistment, thereby enlarging the scope of practice throughout India.
More about SCMA, London
The Standards and Competencies in Mediation Advocacy
(SCMA)
is a multi disciplinary cross-professional initiative of practitioners established to promote and deliver best practice, standards, competencies and professional excellence in mediation advocacy through individual and corporate training consultancy services and commercial activities. It is a Civil Mediation Council registered civil/commercial mediation training provider, an accredited International Mediation Institute (IMI) and Association of Mediation Assessors, Trainers and Instructors (AMATI) training provider, and a Bar Standards Board advocacy CPD provider. For more details, mail to
training@arbitrationindia.com
INR 25,000.00 (Indian participants) | US$ 410.00 (NRI participants & participants from SAARC Region) | US$ 460.00 (Foreign participants)
(Fee includes Training material.) ♦ Payment may be made in favour of "Indian Institute of Arbitration & Mediation, Delhi".
♦ For cancellation and refund policy, please refer the application form.